motorcycle touring holiday Germany Europe classic Ducati Bimota Superbike experience
Taunus Tour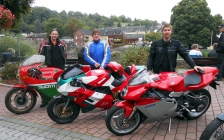 A recent couple of days enjoying the Bimota DB2 and the Ducati Mike Hailwood Replica together with Jürgen and Daniel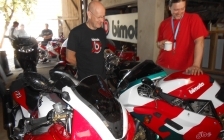 After the tea party,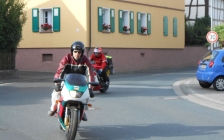 I led Andrew and Garry back to Bad Camberg to wave goodbye, where they got on the Autobahn heading back to the UK.
Italians to Italian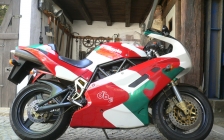 We had a dinner date at DAlfonsos Italian restuarant in Bad Homburg recently, so Brigitte decided that we really should go on Italian bikes.
A grand day out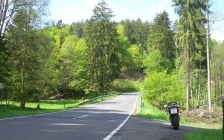 Another opportunity to use the DB2, 3 friends all to visit in one day. This the beginning of one of my favourite roads. It was hard enough to stop here and take a picture.
first ride 2012 < Video >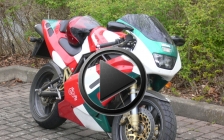 I needed to go to near by Bad Nauheim, which was enough excuse to get out the DB2 for the first ride of the season and even try out the Go pro mini camera that I bought last year. 10 min 26 seconds.
Finally finished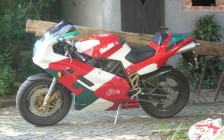 After getting back from the Tüv testing station, still with the temporary registration plate which will be exchanged for a permanent plate after hopefully only one more visit to the local registration office.
DB2 restoration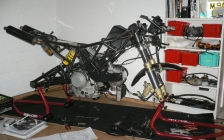 How much work needed to be done to bring the DB2 back to as close to original condition as possible.