motorcycle touring holiday Germany Europe classic Ducati Bimota Superbike experience
First time to ride in Japan on the Izu Skyline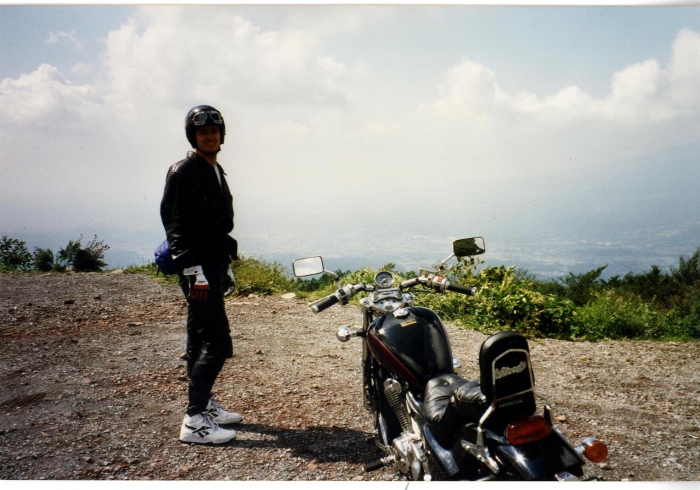 I was born in Kent in the UK in 1964, but grew up in the Essex countryside somewhere between Cambridge and London (Saffron Walden!).
My interest for technical things led me to get a bike as soon as I could and bought a Honda SS50 to use on the road as I turned 16 years old.
In the following years, I studied Engineering up to diploma in Engineering Technology accompanied by an ever changing motorcycle collection.
After the SS50 came a Honda CB200, which was a real step up! To which I fitted ace bars and a 2 into 1 exhaust as well as painting it of course, first something influenced by all the chopper magazines that I read, finally a more decent dark metallic blue.
Next was a 1962 Triumph 3TA, a Honda CB400T, Suzuki GT500, a 1968 BSA D14/4 Bantam sports as well as a selection of 175 and 200cc Honda twins; with one of which I made my first touring experience to France and Switzerland.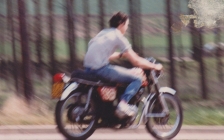 It's better not to get too close to that paint job, I did once think about building a chopper out of it !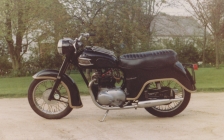 A very rough 3TA in non original black, needed constant attention and refilling with oil, but so nice to ride if you're not in a hurry.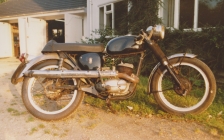 Almost the most fun you can have on 2 wheels, top speed about 50mph but felt like 150. The rare Dunlop aluminium rims are probably worth 3 times what the bike is worth now. Sold to pay my college fees, again.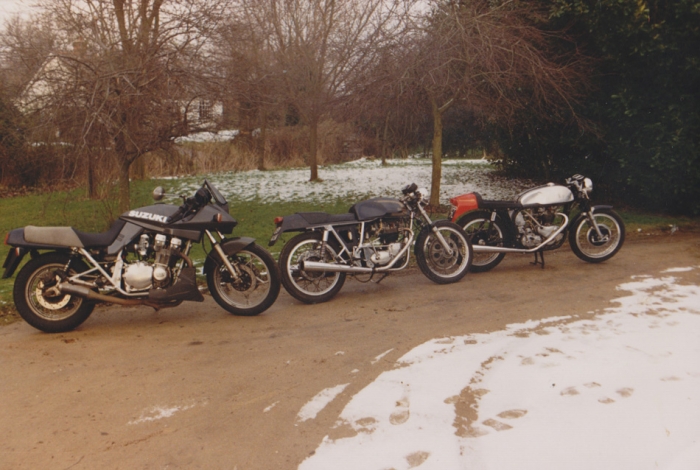 Before I started my Industrial design degree studies in Coventry I had already owned a Suzuki GS550M Katana, Suzuki GSX1000SZ Katana, Rickman Bonneville with a 750cc Morgo conversion and Lockheed disc brake, 3 Tritons: a 750 Dresda, a 650 pre unit and a self built all aluminium T100 in a wideline frame.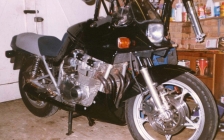 Black Kat' with Harris racing pipe, I could be heard miles away ! One of the rare 1000cc Katanas produced for production racing homologation with slide carburetors and tuned to give the same power as the 1100 version.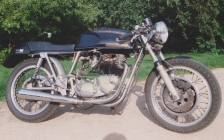 Slightly modified Rickman with self made Dural engine plates to replace the chrome steel originals, battery located behind the gearbox as on the Triton and the ever changing exhaust systems, here the 2 into 1 siamese system.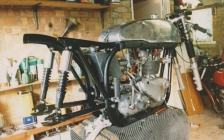 Triton in the making, fun to build but a bit slow on the road. The next owner replaced the engine with a 750, although the little 500 twin was smooth and 'revvy'.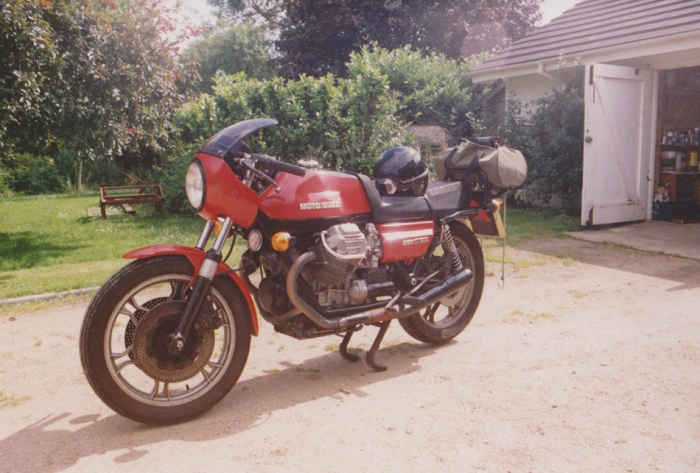 As a student, I bought a 1976 Moto Guzzi Le mans Mk1 followed by the Ducati Hailwood replica which I still have. At times the Ducati was my only transport and it is still my favourite bike, now living with us in Germany, where I moved in 1992 to start my first 'real' job as a motorcycle designer for Honda R&D Europe.
As I could finally afford to spend even more money on my hobbies, I bought a few more bikes to try and replace everything that I had previously sold; only the Ducati was 'worthy' enough to be kept up until now, even though I regret selling the Rickman the most because of it's solid handling, top quality workmanship, good looks and rarity.
Next to come was a Kawasaki GPz1100 unitrak with fuel injection which wasn't really what I needed; how about a Honda CB250RS single? which had to eventually be replaced by the Honda Hawk, another one that was kept until recently.

These bikes also had to compete with other interests, particularly mountain biking with my cast magnesium framed Kirk (known as the Araya Muddy fox in Japan) and later a Cannondale SV1000 with the carbon fibre swing arm. As well as a Cannondale R700 time trial bike for my participation in countless local triathalons.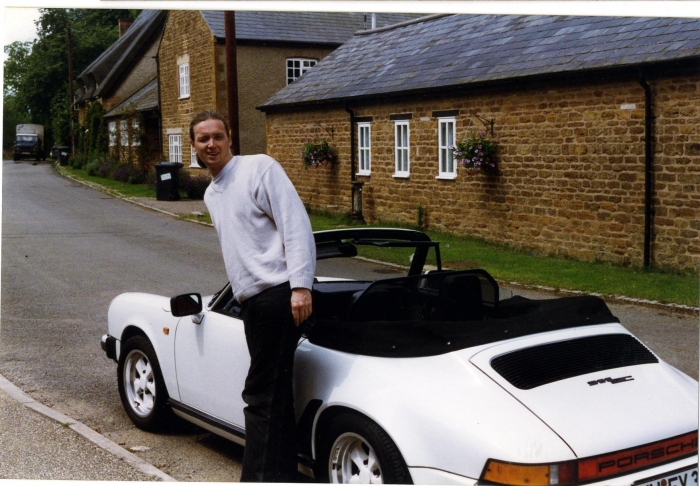 And what car should you drive when you live in Germany? I enjoyed to own 3 different Porsches: a 1981 Porsche 924, a 1983 911SC cabriolet and a 1988 Carrera cabriolet. I had dreamt to get a Westfield eleven or a Lotus Esprit but 'unfortunately' I needed a car that is 100% functional as well as exciting.
The SC was the best to drive but when I wasn't using my company car, I always prefered to ride motorcycles, which was the natural end to my Porsche ownership and I sold the last one just before the prices for air cooled Porsches 'hit the roof'.
I worked on many fascinating projects for Honda over 19 years, as well as the 'bread and butter' models, often travelling to Japan, sometimes the U.S.A. Brazil and of course all around Europe. In many cases making research, which luckily included visiting biking events such as Daytona bike week or the Isle of Man TT races.

Finally I spent one and a half years working in the Roma studios, after all design activities in Germany were closed, but obviously this wasn't convenient for my life with Brigitte and the half finished house that we were rebuilding.

That's when we deceided to start 'THE CRANKCASE.'