motorcycle touring holiday Germany Europe classic Ducati Bimota Superbike experience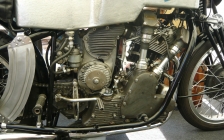 Impressive NSU racers on display and in action.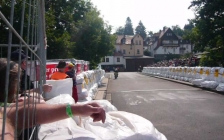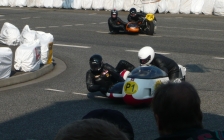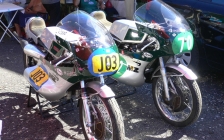 MZ 2 stroke racers.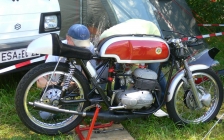 A couple working on their Bultaco racer in the paddock.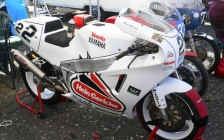 Peter "Mister Superbike" Rubattos German and World Superbike Bimota YB4e.i. on which he stunned the spectators with dramatic wheelies out of almost every curve on the circuit.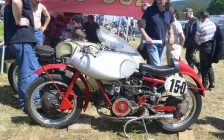 A Moto Guzzi 500cc bicilindrica racer with V8 behind.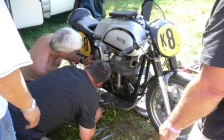 A Manx Norton recieves attention in the competitors paddock between events.